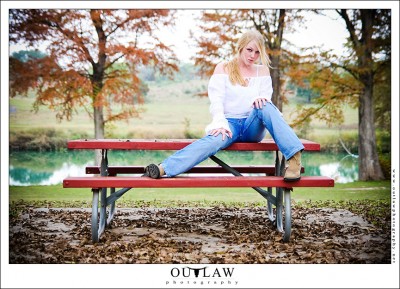 A few weeks ago I did a photography workshop alongside Kerrville photog Kari Reed, and Hannah and Leianna were kind enough to come out and model with us down at the City Park here in Bandera.
We had a lot of fun and made some great photos! Thanks guys for such a beautiful autumn session.
Cold weather is no time to stop taking outdoor photos! Now is when you can whip out the winter-weather wardrobe and make awesome, stylish, fun, fashiony photos. Never too early to get your Christmas card photos done, as well, and it's always warm in the studio for our baby and maternity clients!
Book your shoot today! E-mail me at James@outlawphotography.net or ring me at 830-688-1564.