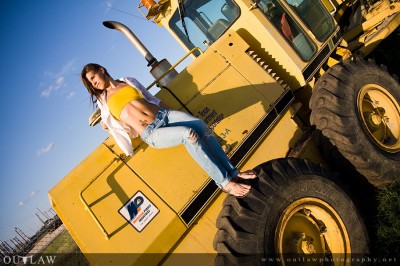 It's taken no time at all for the lovely Miss Shelli to break into the modeling world after finally deciding to grace us Texas photographers with her beauty and style.
Shelli has an artist's spirit, which gives her a wonderful flow in front of the camera. There are plenty of pretty faces in the world, but I'm particularly fond of shooting with fellow artists – they immediately understand vision, concept, emotion, the affect of a pose on how the viewer will 'feel' and interpret the image.
We shot all over together, from Ranger's Crossing to a subdivision entrance to some heavy equipment TxDOT so kindly left on the side of the highway for us to use.
Here are some of the highlights from our shoot together: