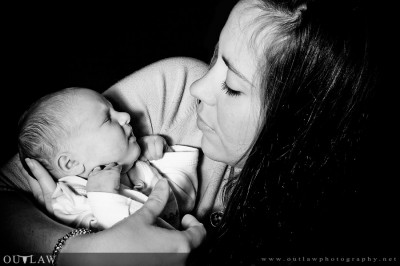 Our family was blessed with a great Christmas Eve gift this year, the opportunity to shoot with Thomas only two days after his birth!
We traveled up to Philip and Samantha's house in Spring Branch, Texas, to shoot in their home. We took the Outlaw mobile studio and set up in their living room so baby Thomas could stay warm and comfy in his own home.
Thomas was a sweet little sleepyhead and snoozed through most of the photo shoot – being born is a lot of work! He deserved the rest.
It was a beautiful drive and an easy shoot with a family excited to add a little bundle of joy to their world. We are super excited for the family and hope to shoot with Thomas again soon.
With no session fees and no minimum order, newly-minted parents can come to Outlaw Photography for their maternity, newborn, three-month old, six-month, nine-month, and first birthday photos (cake smash time!) without facing any extra charges for doing multiple photo shoots.
If you're ready to set up your family's photo shoot with us, please don't hesitate to contact me to get set up!