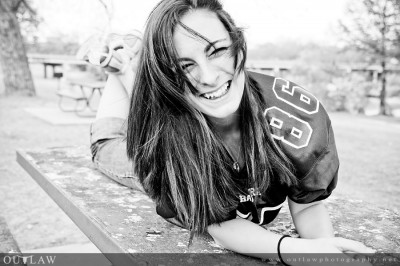 If there is any end to Bandera High School senior Hope's talents, I couldn't find them.
The girl can jump like a cat, kick like a mule, dive like a swan, flip like a frog, swing like Tarzan, cook like Bobby Flay, pose like a supermodel, and light up a room like a 200 watt bulb.
With such a multi-talented subject, I had to stretch my imagination just to come up with new challenges to put her through to make for some awesome, unique senior photos.
She rocked it, from the first shot to the last, and was a blast to work with besides.
Remember Bandera, Medina and Utopia ISD mates, it's never too late to get some great senior photos done, for graduation invitations or for the wall – both your parents' and your Facebook's. E-mail me, Facebook me, tweet me, or call/text me at 830-688-1564 to set up your senior photo shoot!
Below, enjoy some of my favorite highlights from our senior shoot together.