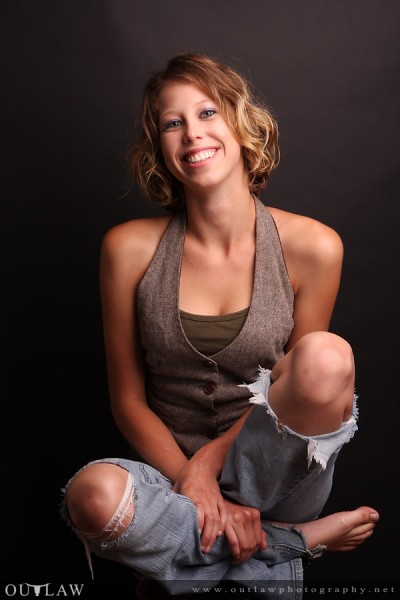 Melissa is always a pleasure to work with thanks to her playful nature and style in front of the camera. A talented model and actress, Melissa and I try to get together for a photo shoot any time she is in town from California or Austin, wherever she is working at the time.
Keep in mind for your photo shoot that you can bring multiple outfits, change your hair up, change your make-up, and get multiple looks and styles in during your time in our studio or on location. Whatever your choice, bring your personality – that's what will give us our best photos together.
Attention Bandera, Medina and Utopia High School juniors and seniors! It's never too early to do your high school senior photos. We can do an urban shoot around your hometown here in Bandera County, down along the Medina River, or anywhere you like. And with no session fee and no minimum order, you can shoot now, and if your style changes over your senior year, we can shoot again at no extra cost. E-mail me at James@outlawphotography.net if you would like to book your shoot!