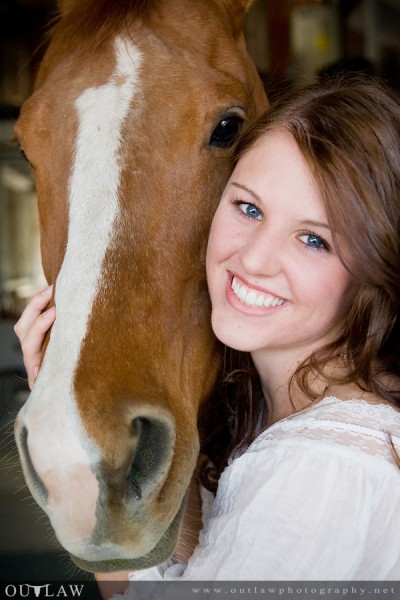 Callie can't stop smiling.
Sometimes as a photographer, pulling teeth is easier than getting a great, natural smile out of your subject. Medina High School senior, athlete and rodeo cowgirl Callie had the exact opposite problem during our photo shoot last week – she couldn't stop smiling.
It's a good problem to have, mates.
Needless to say, shooting with Callie on her family property in Medina was a real pleasure. Her mom helped set up some gorgeous outfits, and we worked every opportunity for fun photos – horses, fencelines, bridges, water features, green grass, wavy grass, hilltops and hillsides, barns, and one mean-looking John Deere tractor. Callie was a supermodel throughout.
My April calendar is booked to the hilt with senior photos, but it's not too late to set up a shoot in May and still get files and/or prints back for High School graduation invitations – for Bandera, Medina, or Utopia.
If we shoot in the evening, I can turnaround a proof album online for you within a few hours, and have your order at the lab the next day. Our professional lab, Miller's Imaging out of Kansas, usually takes one business day to print, one to ship, one to deliver – so in as little as three business days from your shoot, you can have prints in hand ready to mail out to friends and family.
You can also purchase our digital files, hi-res and fully processed in Photoshop, on CD and make your own prints at home or at the lab of your choice – fastest turnaround you can get.
It's never too late, mates! Drop me an e-mail, grab me on Facebook, tweet me on Twitter, or call/text to 830-688-1564 to get your shoot booked. As always, we have no session fee, no minimum order, you just buy what you love.
Below, enjoy a selection of some of my favorite highlights from my shoot with Miss Callie.