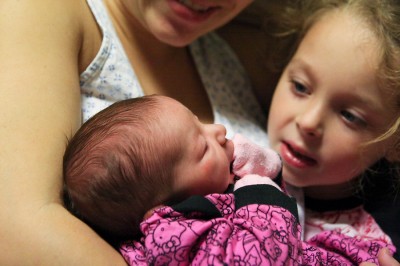 Forgive me if I gush.
My daughter Athena Corinna was born Nov. 1 – it's been a wonderful week of welcoming her into mine and Jacklen's lives.
Thanks to the wonderful folks at St. David's Hospital, besides delivering all three of my children, I was also able to photograph their births. Below, I'm happy to share my daughter's birth story, in photos, with you guys.
Thank you to friends and family for all the prayers and well wishes – they are always appreciated.
If you've ever considered taking photos yourself, or having a professional photographer document your child's birth, I obviously can highly recommend it. It's a beautiful way to share the story with friends, family, and generations to come. Photos only grow in value with time – those baby photos today may cost you $20 an 8×10, but what will that image, that memory, be worth when your baby turns 18 and moves off to college? What about when they're welcoming their own babies into the world, or their babies' babies? Can't be measured.
Thank you for sharing this wonderful experience with my family.